Moko
Moko would like to take this opportunity to thank everyone involved in the making of Celebrating Biodiversity in the Hurunui. The book was launched at Hurunui District Library 7th November, to celebrate Conservation Week 2014. Awards were presented to prize winners by the Hurunui District Mayor Winton Dalley and Kingsley Timpson, Conservation Services Manager for the Department of Conservation, Rangiora. Guests included the CEO of Hurunui District Council, Hamish Dobbie, Environment Canterbury Commissioner, David Bedford, the dozens of teachers and parents who supported our newly publishes student authors, and of course many of the young authors themselves. Well done all of you for a truly magnificent effort.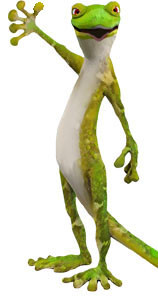 Where you can get copies of

Celebrating Biodiversity in the Hurunui District :
248 page book (mid-resolution) (24Mb – because of the file size this will take some time to download, so please be patient)
Chapter 2: Invertebrates (3.2Mb)
Chapter 3: Fish (1.8Mb)
Chapter 5: Birds (8.3Mb)

High quality full resolution (250Mb) PDFs are available from the Hurunui District Council. Drop in with your own flash drive and we can give you a copy of the e-book + digital copy of the print book. You are welcome to print and share these with everyone.

The Department of Conservation in Rangiora have a few print copies of the 250 page limited edition full colour A4 landscape book. Click here to see what the print book looks like.

Copies of the print book are also available from Hurunui District libraries
Authors
Children: Rylee Adams, Lee-Anne Alcantara, Sarah Allington, Kristin Baker, Finn Bamford, Deborah Barkley, Charlee Barrett, Celine Barnes, Jamie-Lee Barnes, Jackson Bau, Joanne-Marie Bircham, Keeley Bovey, Cherish Bullmore, Levi Cameron, Bella Caughley, Jesse Cederman, Calybe-Mikaire Chambers, Miriam Clark, Andre Colenso, Josh Collins, Alison Conrad, Emma Conti, Liam Costello, Flynn Crean, James Crosby, Grace Cundy, Eliza Dalzell, Lewis Davidson, Fletcher Earl, Henry Earl, Charlotte Eckardt, Jaya Ellen-Johnson, Caitlan Ellis, Christopher Fazakerley, Alex Fissenden, Lucy Florance, Maddie Foster, India Garden-Young, Katie Gardner, Mathew Garside, Ruby Gemmell, Asra Ginders, Ruby Gill-Clifford, Samuel Hassall, William Hassed, Liam Heasley, Georgia Henderson, Milly Henderson, Regan Holden, Matthew Horn, Jane Jones, Gabrielle Jordan, James Kelly, Lucas Kelly, William Knight, Christa Lamont, Annie le Grelle, Joseph le Grelle, Shiloh Maye Leqeta, Ashleigh Lintott, Hamish Mackintosh, Sam Mahan, Ben McDrury, Caleb McMullen, James Metcalfe, Charlotte Miller, Luke Miller, Lydia Miller, Reuben Miller, Rena Misra, Ria Misra, Cole Morgan, Danielle Mundy, Johnny Murchison, Blair Norton, Trink O'Brien, Corban Painter, Alex Palmer, Holly Parish, Isabella Penter, Ethan Purvis, Quan Quirke, Tom Ruck, Simagul Sawari, Ali Jan Sawari, Ella Scarlet, Madeline Scarlet, Jessica Shearer, Andrew Sheddan, Grace Spencer, Skyla Squires, Cherie Sutherland, Dylan Topp, Krista Vernal, Ashton Walker, Ashleigh Watson, Bradley White, Chantelle White, Shanaya White, Blair Wilkins, George Wilkins, and Tanya Wilson.
The Hurunui Council Biodiversity Programme has now been shut down and its Biodiversity Strategy has been scrapped. It is our hope that this book will remain a lasting legacy. Thanks everyone who supported this fabulous project.